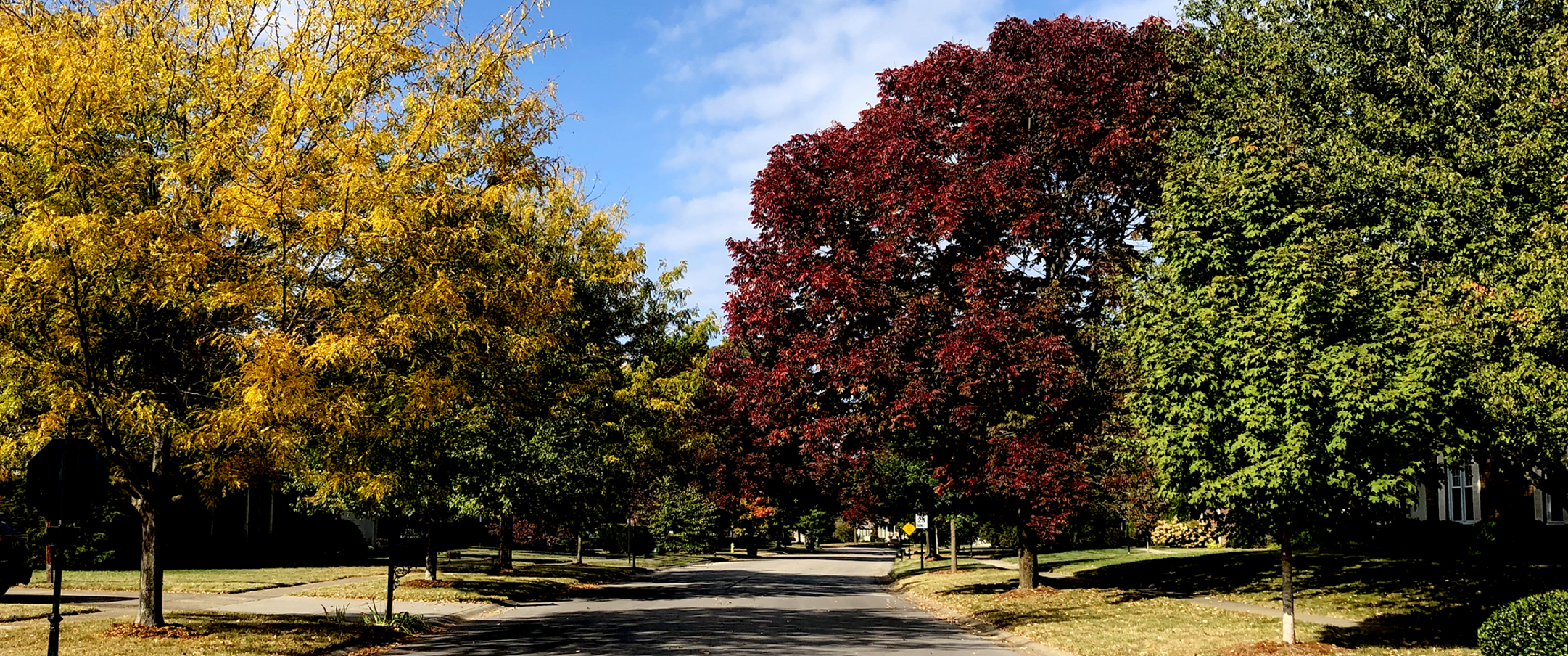 Langdon Place
The City of Langdon Place is a Home Rule city government, incorporated on June 28, 1977, located on the east end of Louisville, Kentucky, inside Jefferson County, at the corner of Goose Creek Road and Westport Road. Click here for map.
 Our community is comprised of 325 single-family homes and an estimated 950+ residents, who are just minutes away from shopping, supermarkets, hospitals, and entertainment venues and conveniences, including Brownsboro Crossing, Paddock Shops, Springhurst Commons, Springhurst Crossing, Springhurst Towne Center, Norton Children's Hospital, Norton Hospital Brownsboro, Costco, Westport Plaza, to name a few. With the widening of Westport Road to a 5-lane state highway we have quick access to I-265 and I-264 and to Southern Indiana via the Lewis and Clark (East End) bridge via I-265.
 Our city is a mayor-commissioner form of government whereby the mayor and four city commissioner positions are elected separately. The mayoral election is held every 4 years on the odd numbered years. The city council elections are held every 2 years on the even numbered years. In addition, there are two appointed positions—the city clerk and city attorney. Langdon Place generates its primary revenue from collection of property taxes that are used to fund the development and continuation of many current and future city projects. A few of our projects are listed below:

City-wide planting of 450 trees along our city streets for beautification and cooling green affect
Annual city tree maintenance and treatment program, every 2-3 years
Implementation of a city-wide metal mailbox system to identify resident's street address for home deliveries and first responders
Annual city mailbox repair/paint program to maintain our uniform curb appeal
Annual city sidewalk and curb repair/replace program to maintain accessibility and safety
Other ongoing programs included in our city budget such as street paving, lawn care in common areas and water retention areas, maintaining our streetlights and street signs, security and signage for our two main city entrances.
For more information or questions about our city, contact Mayor Mike Frank at 502-876-8700 or [email protected].

1st. Place 9902 Swope Road
2nd. Place 2940 Goose Creek Road
3rd. Place 9005 Duxburry Road
Congratulations!

HOME BURGLARY PREVENTION
Ensure shrubbery around your home is well kept reducing places to hide
Make your home look occupied
Keep your garage closed at all times
Remove garage door openers from vehicles when parked outside
Ensure doors are locked, including side doors to garages
Use deadbolts on exterior doors
Use floor locks on sliding glass doors for better retention.
Don't tempt a thief with lawn mowers, bikes, grills and other easy to remove property
PREVENTING VEHICLE THEFTS & THEFTS FROM VEHICLES
Do not leave your vehicle running unattended
Do not leave spare keys or fobs in your vehicle
56% of recent stolen vehicles involve leaving keys in the vehicle
Always lock your vehicle doors
57% of recent thefts from vehicles were from unlocked vehicles
Do not leave the windows open or partially opened
Park in vell-lit areas
Avoid isolated areas and parking spots
Remove valuable items from your vehicle (wallets, purses, cell phones, laptops, firearms, etc.)
Sanitation
EcoTech Trash, Recycling and Yard Waste Services for 2023

– Click here for garbage and recycling pickup dates 2023.
– EcoTech Recycling Guidelines. Click here for the printable Recycle Guidelines Page.
For a detailed calendar, go to our Sanitation Page.